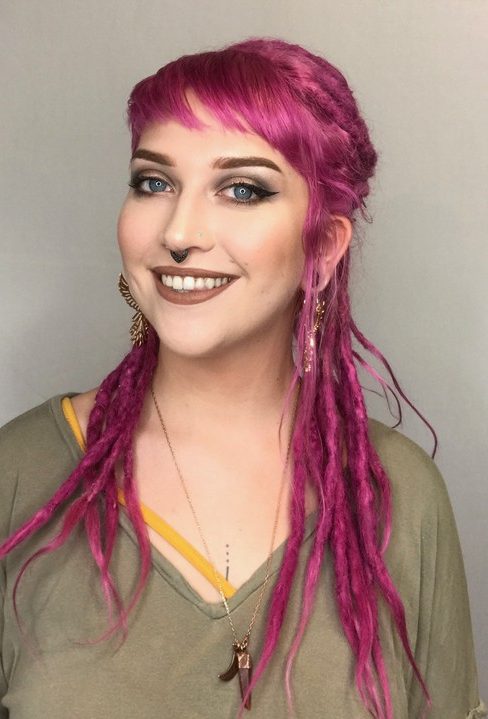 837 E 17th Ave #101 Denver, CO 80218
Aura Poimtsev
Hair Stylist
Aura's spark for creativity can be seen in different mediums around the salon. You've probably seen her art on the chalkboard outside along with some of the handcrafted synthetic dreads in the shop.
She loves tailoring a fun experience for each guest making any hair or makeup journey full of magic.  She specializes in dreadlocks, highlights, balayage and facial waxing. She is our in house makeup artist and also part of the 3 Little Birds wedding team enjoying both on and off site weddings. Come check this chick out and her crazy Russian stories.
Schedule an appointment with Aura  or one of the other stylists at the 3 Little Birds Salon by giving us a call at (303) 861-2333 or by clicking here.
Contact Stylist