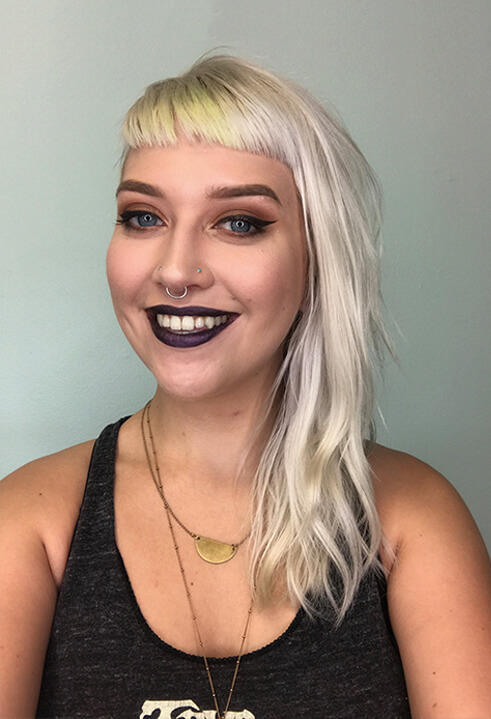 837 E 17th Ave #101 Denver, CO 80218
Aura Poimtsev
Hair Stylist
Aura Poimtsev loves doing hair but is also our brow and makeup guru! She loves shaping and filling in brows to make them full and natural, even after over plucking from back in the day! She has a passion for playing with all types of skin tones and face shapes, while customizing looks to bring out your inner goddess.
Aura's makeup and hair skills can be seen at Denver Fashion Week or on a beautiful bride and wedding party. Her journey began 3 and a half years ago. Working with blondes and highlighting makes her soul happy while her guests fall in love with their new, unique look! Her creativity bleeds into everything she touches; from her men's cutting, specializing in blondes, anything and everything makeup related and making the salon her canvas. Come check out this chick and her crazy Russian stories!
Another staff member said about Aura, "she excels in all areas of hair, super down to earth, old soul, passionate and a really good friend!"
Schedule an appointment with Aura Poimtsev or one of the other stylists at the 3 Little Birds Salon by giving us a call at (303) 861-2333 or by clicking here.
Contact Stylist