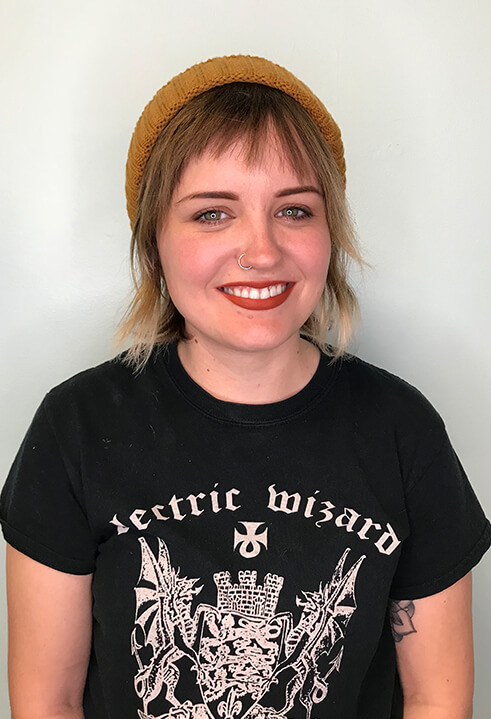 837 E 17th Ave #101 Denver, CO 80218
Brea Renee
Hair Stylist
Brea Renee grew up in the California desert and moved to Denver three years ago to be a part of the wonderful nature and positivity that is Colorado.
Growing up her mother and aunt were both salon owners so she always had her hands in hair. Brea loves to do fun razor cuts as well as balayage and hi-lites. Blondes are her favorite! When not doing hair Brea loves to play guitar, ride her bike, and be outside with her short, old dog who she's raised for the last 12 years.
Schedule an appointment with Brea Renee or one of the other stylists at the 3 Little Birds Salon by giving us a call at (303) 861-2333 or by clicking here.
Contact Stylist