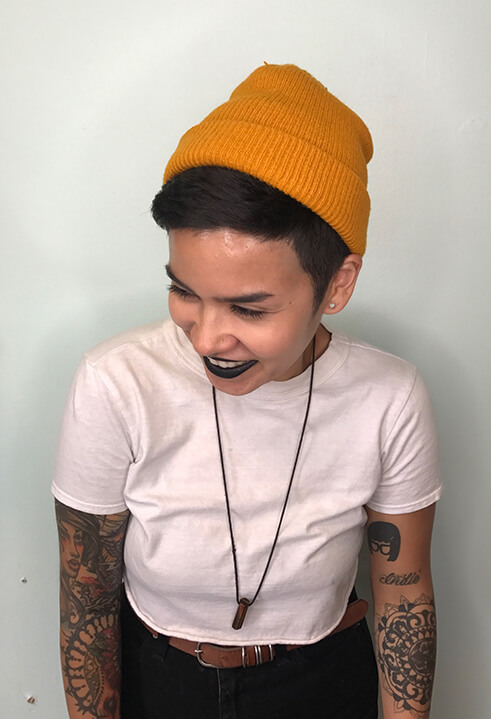 837 E 17th Ave #101 Denver, CO 80218
Dallas Rodriguez
Receptionist
Dallas is the backbone of 3 Little Birds Salon. Her role as receptionist is an absolute understatement. She single-handedly works alongside Paige, the owner of 3 Little Birds, to make the salon a magical fairy tale space.
Dallas has a background in hair, and graduated from Aveda Institute Denver, but she really gets into the behind the scenes of the salon – it toots her horn!
Dallas isn't taking hair appointments herself right now, because she's busy growing the business from the core, but don't fear, Dallas' a hardcore bomb bang slayer, so she takes special requests for bang and fringe makeovers! She's great at blunt bangs, whispy bangs, micro bang, and all other types of bangs. When it comes to bangs – Dallas' your girl!
Contact Stylist