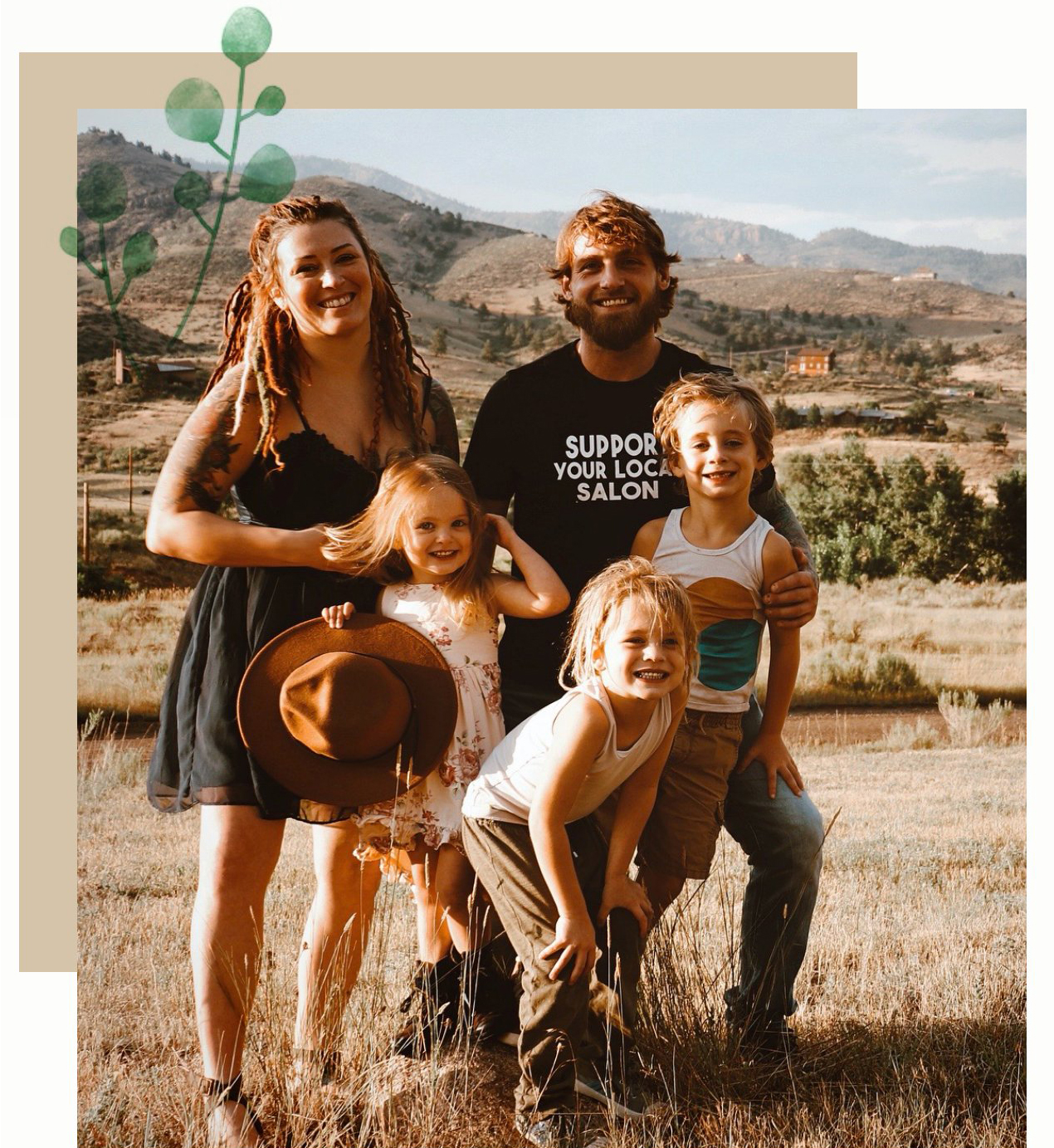 OWNERS & DREADLOCK MASTER
PAIGE & HUNTER KEITH
They work hard creating a comfortable, unique space to call home, here at 3 Little Birds Salon. Paige's years of Dreadlock experience make for a sweet additional service offered. She's very passionate about creating a new journey for her clients and making sure great energy is charged in each handmade dreadlock. She believes locs serve as a timeline for one's life experiences right on their head. Those are a lot of stories to tell.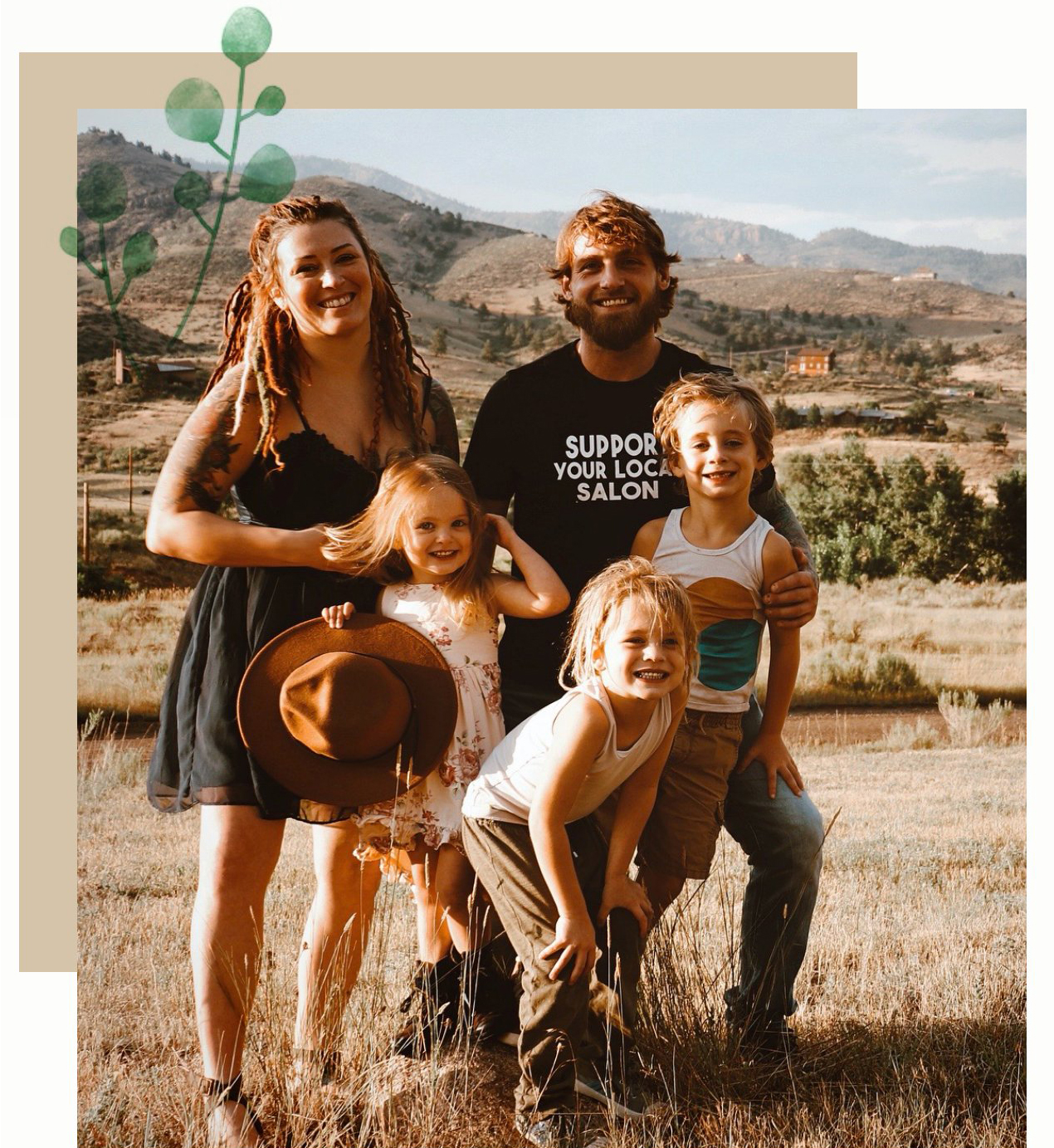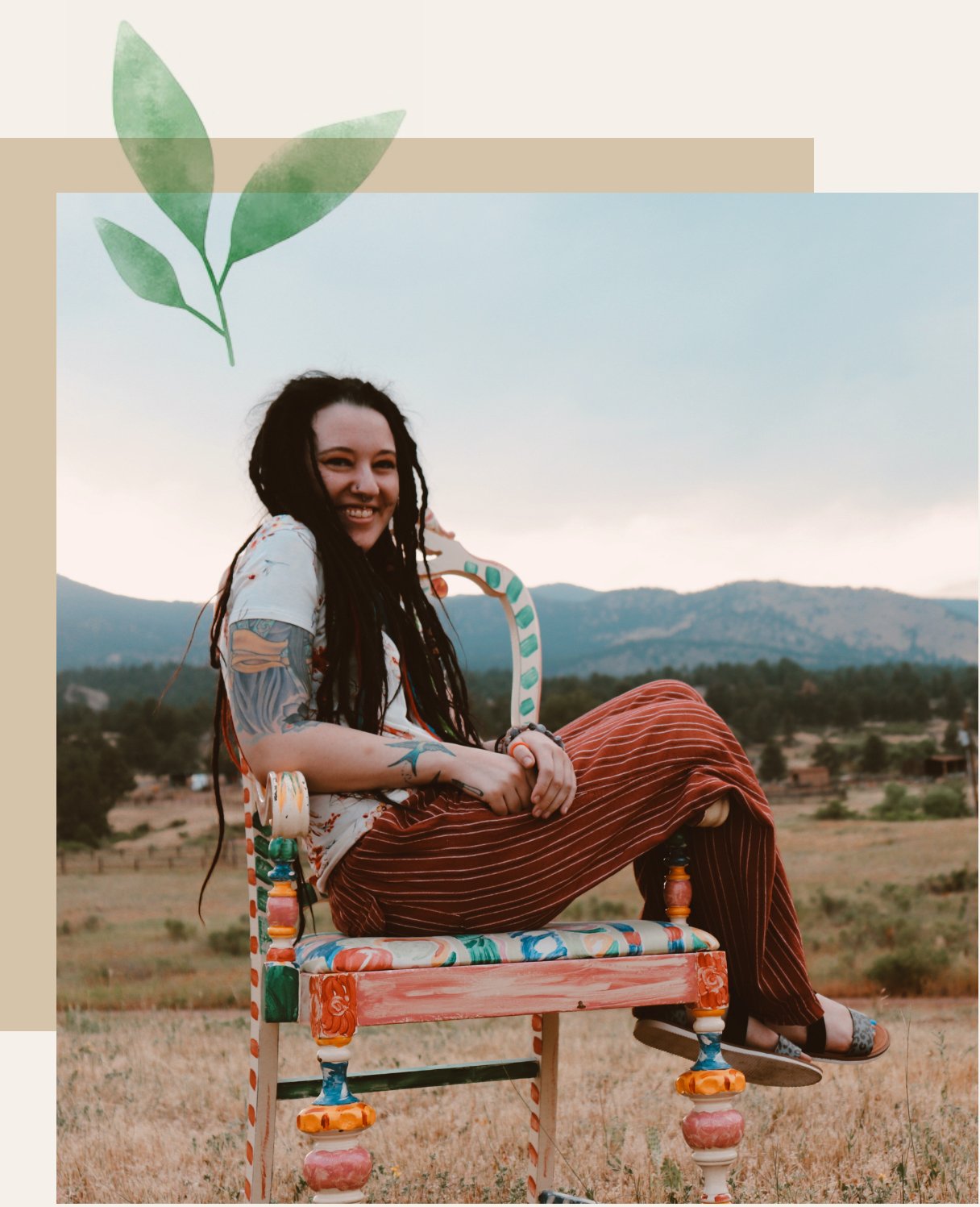 KAELEY CHAPEL
Licensed since 2011, Kaeley has worked in both the salon and the barbershop world, but her true passion is dreadlocks. She has been specializing in dreadlocks for all hair types since 2017, and loves learning new techniques and tricks to expand her skill set. She has worked for Denver Fashion Week styling dreadlocks and is skilled in locking and clipper cutting on textured hair. Ambitious with a love of learning, Kaeley can help you start your dreadlock journey, or get you back on track if things have fallen to the wayside. Her favorite thing is dreadlock repair and recovery, so don't be shy if your locs need some extra love. When she's not working, she's a true homebody and loves nothing more than hanging at home with her dog and 2 cats, working on some crafting project.
EVAN
Evan is a unicorn hair artist that comes to us from NY and is a Colorado resident of 7 years. Having a background in architecture and design he maintains his love of color and design through his passion for hair. Specializing in custom unicorn hair creations as well as balayage and blondes Evan would love to bring that inner rainbow to your hair. Outside of hair, Evan teaches and performs hula hooping around the country and loves going to concerts and enjoying the awesome nature that Colorado has to offer.
RACHEL SCHUETZ
Rachel is from Columbus Ohio and moved to Denver late 2018. She was trained at the Aveda Institute Columbus and has had plenty of experience from behind the chair to behind the scenes. When she's not at the salon she's either in the mountains or chilling at home with her fur babies Dude and Miss Thang. Rachel loves all aspects of hair from clipper cuts to long layers. She is Brazilian Blowout certified and does locs and twists as well. Her true passion is color and extensions. She specializes in everything from vivids to balayage as well as tape-ins to sew-ins.
THE DREADLOCK WONDER WOMAN
ERIKA RYONS
Erika's unique blend of warmth and personality, combined with her attention to detail, has helped her grow into the Loctician that she has become. Because of her spunky personality, she is guaranteed to leave you feeling beautiful, happy, and uplifted as she works on your crown. She started her own personal loc-journey almost 3 years ago, and ever since, has found that her love and passion lies in helping others start and continue their Loc journey. She has dedicated the last two years learning, creating, and perfecting her craft in dreadlock culture. Her love for the arts now lives in creating new locs for those who come into her chair. When she's not helping people with their crowns, she is climbing the next big climb, capturing the world around her, and going on adventures with her two children.
KAITLYN ALDERSON
Kaitlyn has been in the industry for 7 years and loves learning new techniques and continuing her education. She has always had a passion for art and creativity while watching her mom do hair throughout her childhood. She started her career in Houston and has continued in Denver. She loves the outdoors, art and cooking. Kaitlyn loves, not only, creating art but building a relationship with her clients. She specializes in blondes, foil work, Brazilian blowouts and cutting. She loves a good challenge. She can't wait to get her hands in your hair and leaving you feeling beautiful.