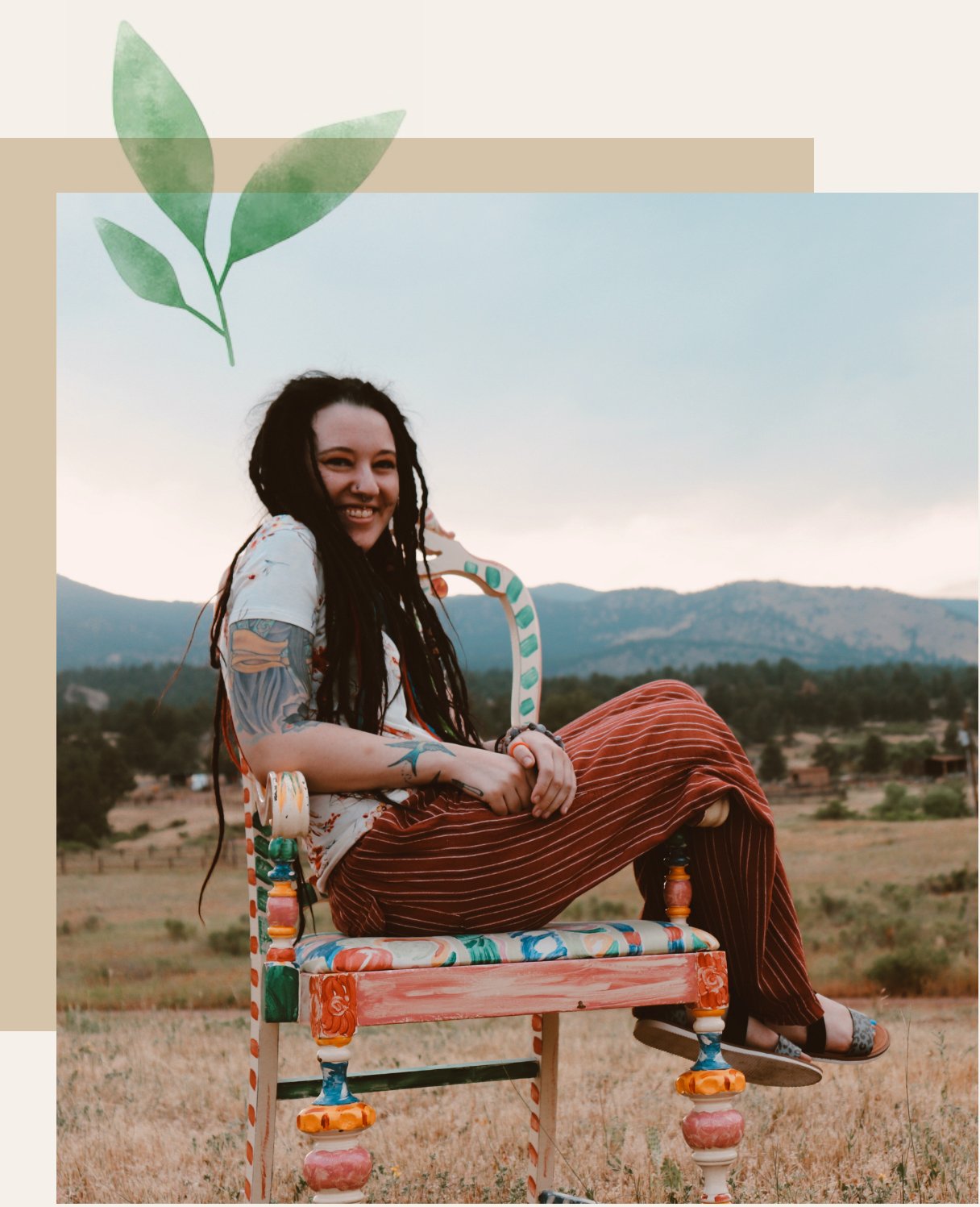 KAELEY CHAPEL
Pronouns (she/her): Licensed since 2011, Kaeley has worked in both the salon and the barbershop world, but her true passion is dreadlocks. She has been specializing in dreadlocks for all hair types since 2017, and loves learning new techniques and tricks to expand her skill set. She has worked for Denver Fashion Week styling dreadlocks and is skilled in locking and clipper cutting on textured hair. Ambitious with a love of learning, Kaeley can help you start your dreadlock journey, or get you back on track if things have fallen to the wayside. Her favorite thing is dreadlock repair and recovery, so don't be shy if your locs need some extra love. When she's not working, she's a true homebody and loves nothing more than hanging at home with her dog and 2 cats, working on some crafting project.
RACHEL SCHUETZ
Pronouns (she/her): Rachel is from Columbus Ohio and moved to Denver in late 2018. She was trained at Aveda Institute Columbus and has been doing hair since 2015. She specializes in all things dreads from recovery to routine maintenance. Her other specialty is extensions and offers sew-ins, dreadlocks, and synthetics. She loves all aspects of hair including long cuts, clipper cuts, color, and blonding as well. When she's not at home she's spending time with her dog Dude, cat Miss Thang, and lizard shíthead.
THE DREADLOCK WONDER WOMAN
ERIKA RYONS
Pronouns (she/her): Erika's unique blend of warmth and personality, combined with her attention to detail, has helped her grow into the Loctician that she has become. Because of her spunky personality, she is guaranteed to leave you feeling beautiful, happy, and uplifted as she works on your crown. She started her own personal loc-journey almost 3 years ago, and ever since, has found that her love and passion lies in helping others start and continue their Loc journey. She has dedicated the last two years learning, creating, and perfecting her craft in dreadlock culture. Her love for the arts now lives in creating new locs for those who come into her chair. When she's not helping people with their crowns, she is climbing the next big climb, capturing the world around her, and going on adventures with her two children.
KAITLYN ALDERSON
Pronouns (she/her): Kaitlyn has been in the industry for 9 years and loves learning new techniques and continuing her education. She has always had a passion for art and creativity while watching her mom do hair throughout her childhood. She started her career in Houston and has continued in Denver. She loves the outdoors, art and cooking. Kaitlyn loves, not only, creating art but building a relationship with her clients! She specializes in blondes, foil work, Brazilian blowouts, cutting, and dreadlocks. She loves a good challenge. She can't wait to get her hands in your hair and leave you feeling beautiful!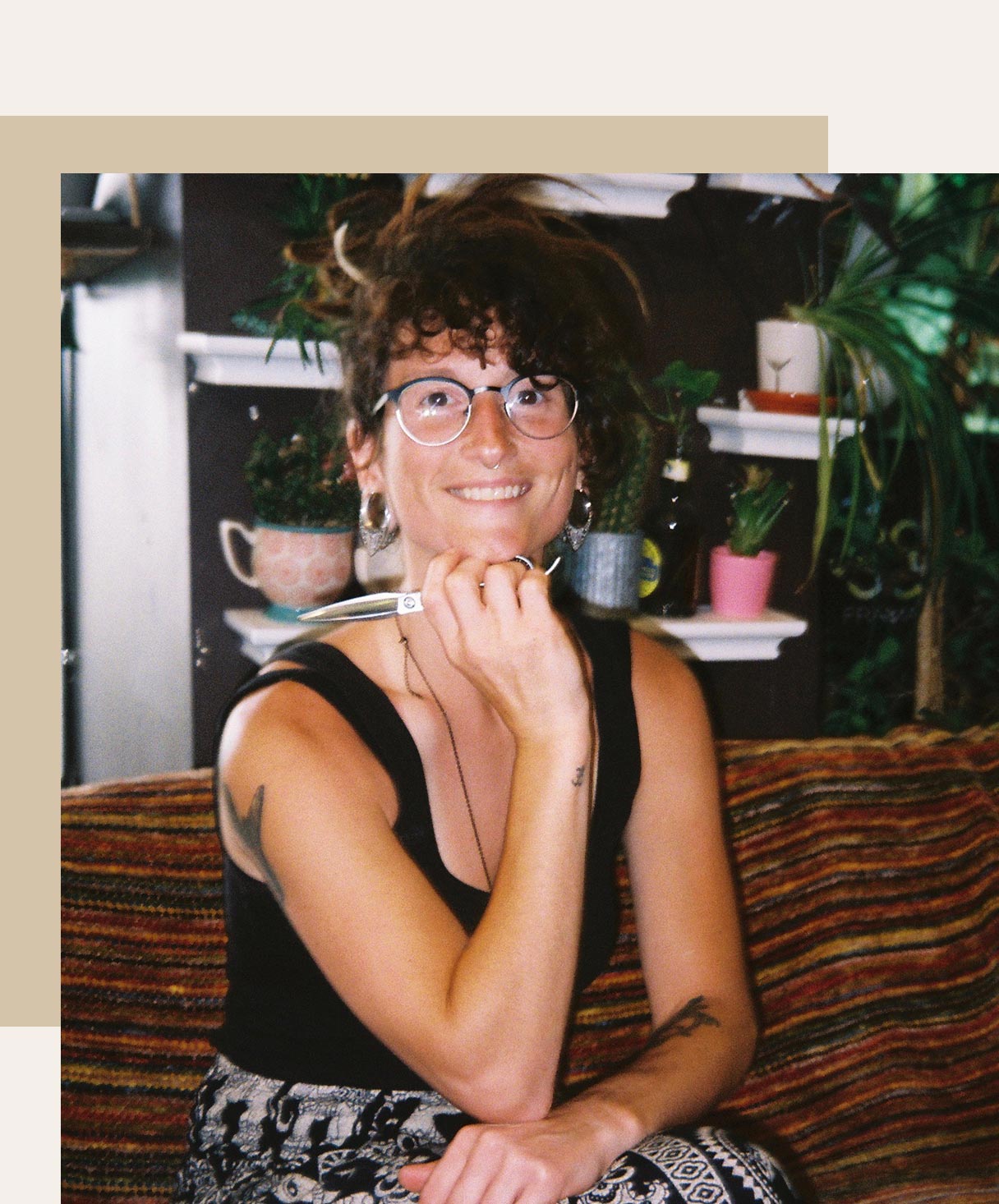 TORI KEEN
Pronouns (she/her): Tori graduated from Aveda Institute Columbus in 2012. She has a passion for cutting hair for ALL genders, every shape, length, and texture. She's learned dreadlocks using the crochet method here at 3LB. Tori loves watching them mature, change, and grow over the course of each visit. When she's not at the salon you can catch her in the mountains, skiing, hiking, or camping. Let's get you the cut you've always dreamed of.
SARAH PATTON
Pronouns (she/her): Since she was a teenager,  Sarah has had a connection to the technical and creative sides of hairdressing, but her favorite part of this industry comes from the love and happiness she is able to provide her guests. Through her 13 years of professionally licensed work, she has continued to grow as a hair architect – specializing in custom extensions, hair integrity repair, color/haircut corrections, fashion colors, blondes and balayage, special occasion styles and clipper cuts. She spends her free time with her giant dog, doing anything outdoors, thrifting, and enjoying time with her family.
RACHEL BARNACK
Pronouns (they/them): Rachel, who you may also hear people call Bee (yes B like the 🐝), just recently moved to Denver from Indiana in February of 2021! Rachel was trained at Aveda Fredrics Institute of Indianapolis and has a passion for balayage, rainbows, artistic cuts, dreadlocks, and curls. Rachel is also a huge advocate for peace and wants you to know that their chair is a safe space for you no matter who you are. Their favorite color is yellow, and you should definitely ask to see a picture of their dog, Pringle.