Slider
WELCOME TO 3 LITTLE BIRDS

AN ECLECTIC UPTOWN SALON

Our passionate hair stylists specialize in precision cuts, color, curly hair, men's barbering, extensions, and creative up-dos; and our premier dreadlock stylists are skilled in no-product crochet dreadlock placement, dreadlock maintenance, dread detox, and dread removal.

Read more
About agency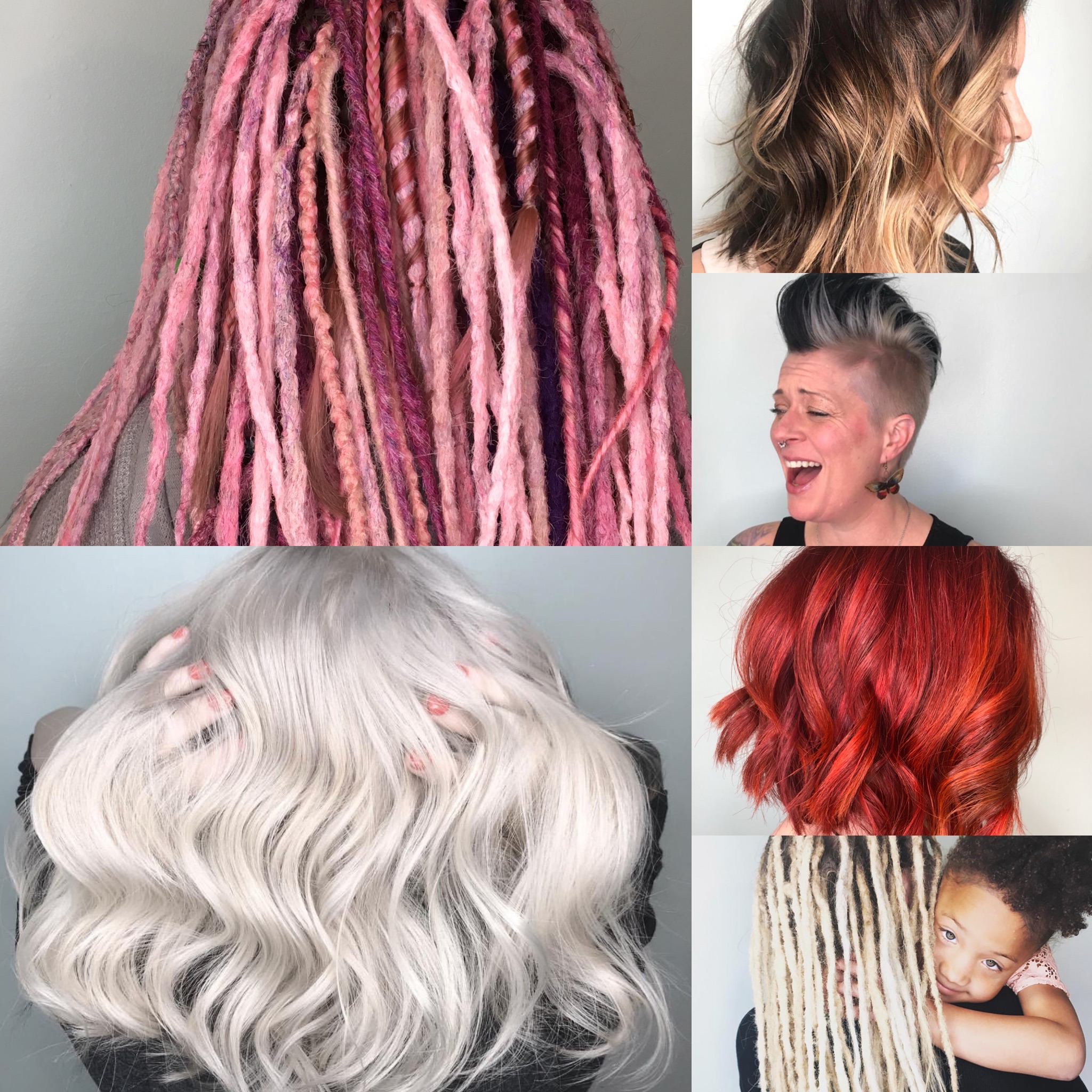 THE PHILOSOPHY
3 LITTLE BIRDS SALON
DENVER, COLORADO
We welcome you to our eccentric, family owned salon, operated on good intentions and even better vibes. Inside our doors, you'll be blasted with an array of skill sets suited for all hair types. Our services range from hand crafted dreadlocks to precision cuts, and our talented stylists thrive on creating a calm, comfortable environment. We'll consult with you to deliver your perfect look, whether it's a kissed-by-the-sun balayage or unique fashion color. Our stylists also provide men's cuts and we have one of Denver's most talented and unique makeup artists on staff. Your magical hair whisperer is waiting to achieve all your hair dreams.
We hope you will come and join our family, we can't wait to take care of you! Give us a call at (303) 861-2333 or click here to request an appointment.
What peple say
SOME KIND WORDS
FROM OUR FRIENDS
3 Little Birds Salon is such a lovely and eclectic place. There's always something that catches your eye. The staff is super friendly and they transformed my ombré into all over platinum. My hair turned out awesome! I never felt like there was an awkward or dull moment. The conversation with my stylist flowed and it was a great experience.
My stylist gentle and kind and I highly recommend this salon for people who want to start their journey with dreadlocks or just maintenance. My stylists had a great personality and very similar morals when it comes to the journey of dreadlocks. This salon is a breath of fresh air and I am incredibly satisfied with the work!
I have been getting my hair cut here for years. I have curly hair and it is difficult to cut, but these pros have never disappointed. I was thrilled with the results when I had my hair styled for my wedding day. I also had a free makeup consultation, I got great makeup colors picked out which to made me look and feel extra special on my special day.
I have been coming to 3 Little Birds Salon for years… and I can't imagine going anywhere else! The space is in a great area and its lots of fun. The women that work there are always so friendly and knowledgeable! But what's even better is that I always love my hair! I constantly get comments on my hair and I always spread the words of this amazing salon!
Latest Models
3 Little Birds Salon
STYLISTS